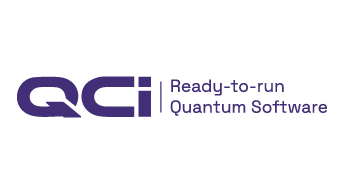 PRESS RELEASE — Quantum Computing Inc. ("QCI" or the "Company") (NASDAQ: QUBT) a leader in accessible quantum computing, today announced the successful completion of its previously announced merger agreement to acquire QPhoton, Inc., a quantum photonics innovation company that has developed a quantum photonic system (QPS). The closing of this transaction will enable QCI to deliver the first ready-to-run, broadly accessible and affordable full-stack QPS that can be used by non-quantum experts, anywhere, for real-world business applications. QCI expects to release initial quantum solutions leveraging QPhoton's QPS in Q4 2022.
As a result of the transaction, QPhoton becomes a wholly-owned subsidiary of QCI. Dr. Yuping Huang, CEO of QPhoton, the Gallagher associate professor of physics and director of the Center for Quantum Science and Engineering at Stevens Institute of Technology, joins QCI as Chief Quantum Officer as well as a director. QCI will issue aggregate merger consideration consisting of: 5,802,206 shares of QCI's common stock, 3,079,864 series B Preferred shares, convertible into 23,770,280 shares of common stock to QPhoton's stockholders (subject to receipt of the approval of QCI's stockholders), and warrants exercisable, at a purchase price of $0.0001 per share, to purchase up to 7,028,337 shares of common stock (subject to receipt of the approval of QCI's stockholders).
"This acquisition represents a significant event in the quantum computing industry and is a major milestone for QCI and its shareholders. I could not be more proud of the QCI/QPhoton team coming together to transform QCI into a full-stack quantum computing company," said Robert Liscouski, CEO of QCI. "This acquisition represents a significant leap forward in real-world usability in the quantum computing space. Currently, quantum computing approaches are extremely expensive, cumbersome and require highly complex software coding for each specific problem set. This restrictive environment dramatically limits the affordability and accessibility of quantum computing value to only an elite, highly funded and highly trained quantum workforce. With this acquisition, QCI will be a provider of full-stack quantum software and hardware solutions, delivering value and results for non-quantum experts – truly democratizing quantum computing. We are excited that Dr. Huang and his quantum team are joining QCI and that they will deliver the most advanced quantum technology to accelerate the value of quantum computing to the business world today."
QCI's Qatalyst™ is the only quantum ready-to-run computational software that eliminates the need for complex quantum programming. QPhoton's QPS operates at room temperature and maintains stability in a variety of tech environments. The blending of Qatalyst and QPhoton will dramatically expand QCI's addressable market by empowering a broader set of non-quantum users to access the power of quantum by significantly reducing cost and complexity.
"QPhoton is proud to innovate along with QCI to offer the most powerful, user-friendly and cost-effective quantum solutions on the market," said Dr. Huang. "We intend to deliver powerful quantum solutions for complex, business-critical problems that challenge several areas of industry today, such as logistics and supply chain, fraud detection, biomedical imaging, drug clinical trials, data security and more."
Qatalyst will continue to be a vendor-neutral software, supporting a variety of quantum computing platforms including D-Wave, IonQ, Oxford Quantum Circuits, Rigetti, and QPhoton, among others.
To learn more about QCI and how Qatalyst can deliver results for your business today, go to www.quantumcomputinginc.com.