More venture capitalists are investing in quantum computing and they are also investing in the talent necessary to understand this complex emerging — and uncertain — sector.
According to The Quantum Insider, $5 billion of private capital has poured into quantum technologies since 2002, with $3 billion of this being in 2021 alone. Those funds are coming from over 400 different investors — Amadeus Capital Partners and Bessemer Venture Partners, are two prominent ones who are making moves in quantum with more than just money, but also with considerable talent.
The Oxford, UK-based Amadeus Capital Partners announced that Manjari Chandran-Ramesh will serve as a Partner in its Early Stage Team, focusing on investing in machine learning and quantum technologies spinouts and startups that are based in the Oxford innovation cluster and other university centres throughout the UK.
Chandran-Ramesh has considerable experience in deep tech. At the IP Group, she was responsible for the management of technology investments from deal origination to exit. This included the sale of TheySay (emotional AI) to Aptean, a secondary share sale of Concirrus (insurance tech) and working with the founding team to build Quantum Motion (quantum computing in silicon). Chandran-Ramesh also created and led IP Group's Quantum Technologies investment strategy and created a £12 million accelerator fund as an exclusive partnership with Innovate UK.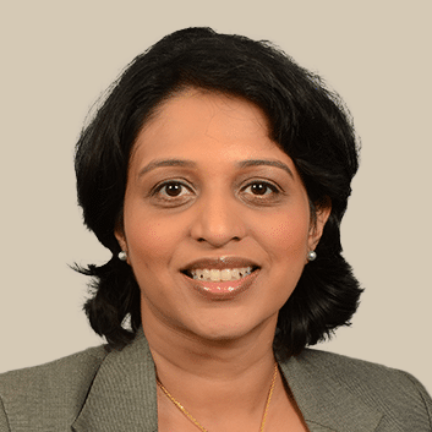 "Since joining Oxford's Robotics Institute to complete my PhD, I've been able to surround myself with many of the most exciting innovators in the UK. These radical thinkers in quantum technologies, robotics and AI are changing the world. I'm passionate about helping entrepreneurs convert these ideas into strong, sustainable companies, that can compete globally. I'm delighted to be joining Amadeus, with their impressive reputation in deep tech venture capital, brilliant team and culture."
Anne Glover, CEO, Amadeus Capital Partners said in the release that deep tech is important to the firm and that Chandran-Ramesh's contributions will be invaluable.
"Amadeus is well known for the strength of our Cambridge and London-focused deep tech innovation networks that give us access to the most exciting emerging technologies," said Glover. "Manjari will help Amadeus to replicate this success in Oxford, utilizing her powerful network among the academic and founder communities and her extensive experience in commercializing early stage companies, as we deploy our latest £110 million fund."
Bessemer Venture Partners
In Forbes, a venture capitalist who was an early investor in video games and who invested in Twitch, said he is booting up investing in quantum computing.
David Cowan, as a partner at Bessemer, is now also an investor in and a board member at Rigetti Computing.  Cowan is also in the Forbes Midas List Hall of Fame and has appeared on the Midas List 14 times since 2001.
Cowan told Forbes that his interest in Rigetti — and quantum computing in general — is based on quantum's incredible potential.
"I mean, simply put, curing cancer," he told the magazine.
Other industries could be boosted — massively — by quantum, he added.
"It's not going to change how you get your scoop of ice cream from the local store," Cowan told the magazine. "But anything that requires machine learning or optimization, or certainly anything that requires an understanding of physics—like biology, chemistry, materials—anything that involves simulation, like designing airplanes or cars, anything that uses heavy computation, which of course is lots and lots of interesting industries—all of those will get a huge boost."
Rigetti inked a SPAC deal in October at a $1.5 billion valuation.
These venture capitalists also suggest that quantum computing is not a settled industry and recognize the considerable uncertainty of taking quantum to market — but all indicate it's worth the risk.